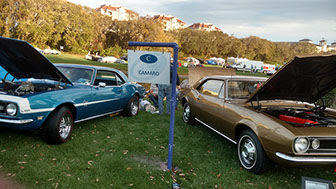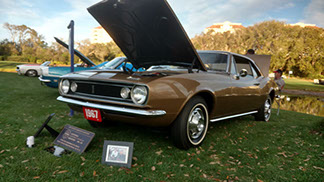 Team Pilot Car Registry at Amelia Island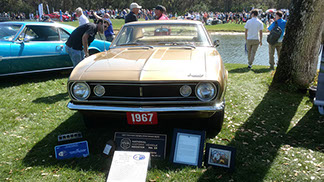 Pilot Car Registry was sponsored by Chevrolet to showcase our research and display at the 22nd Annual Amelia Island Concours d'Elegance. This was by far the most prestigious honor that a Camaro could achieve in the world of car shows. It was held on Sunday, March 12, 2017 at The Golf Club of Amelia Island. In addition to this great honor, Car Fix from Velocity Channel did an interview that aired nationwide in their sixth season as the sixth episode. With the 50th anniversary of the birth of the Camaro being celebrated in 2017......this recognition from Chevrolet and the wonderful men and women of Amelia Island, make this our crowning achievement. Many thanks go out to everyone that donated their time and efforts to make this happen.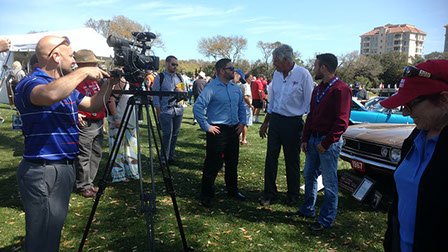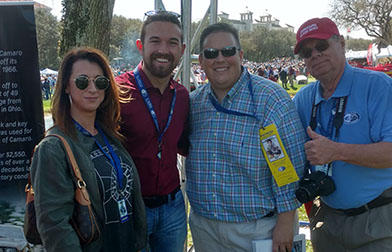 Logan Lawson with
Mr. Grundy and
Jared from CarFix
Team Pilot Car with Brent Miller
-Owner of N100031
All of the Vehicles produced by the former General Motors Corporation at its long expunged Norwood, Ohio factory are all existing trademarks of the new General Motors Company. Any and all historical marks as used here are used for identification, description, illustrative, and educational purposes only. This site is not affiliated with General Motors Company.
By: Logan Lawson
Registrar Of WWW.PilotCarRegistry.com
Copyright 2014 Logan Lawson. All Rights Reserved.