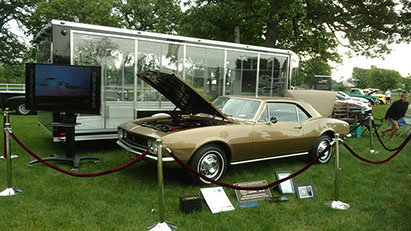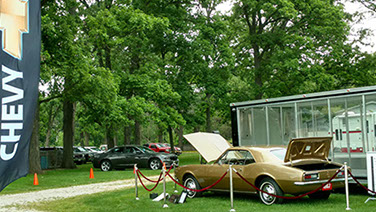 Team Pilot Car Registry at the
Big Rock Car Show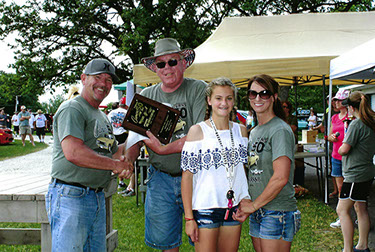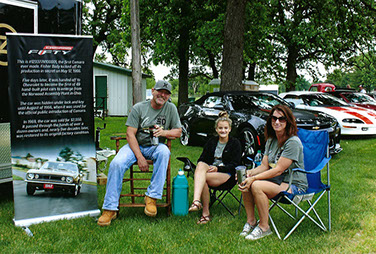 Pilot Car Registry was sponsored by the Village of Big Rock, Illinois to attend their 7th annual car show. It took place in Plowman's Park and was hosted by the Big Rock Historical Society as a benefit. This may be the coolest show that most people have never heard of, but that will not be for long. This small town of 1000 people not only sponsored Pilot Car Registry to attend, but also the General Motors Dream-Liner the year before. In combination with their overwhelming enthusiasm and desire to build a national awareness for this show every year.....they serve the BEST car show food that we have ever known. Barbecue Pork chops and half chickens were the food of the day. Served by all the lovely volunteers for their annual car show. 2017 marked their celebration of the 50th anniversary of the Chevrolet Camaro and over 270 Camaros were present. If you ever get a chance, mark this show on your calendar. We made wonderful friends and would be honored to attend any of their future shows.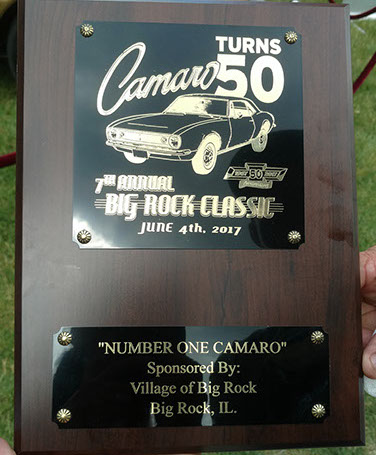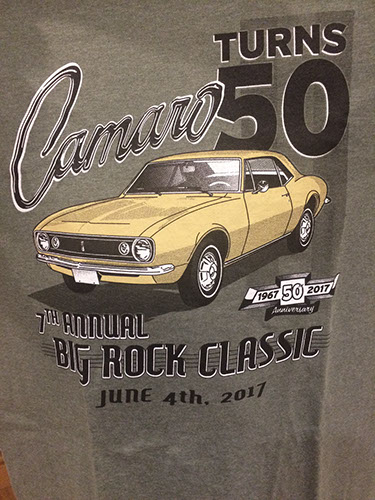 All of the Vehicles produced by the former General Motors Corporation at its long expunged Norwood, Ohio factory are all existing trademarks of the new General Motors Company. Any and all historical marks as used here are used for identification, description, illustrative, and educational purposes only. This site is not affiliated with General Motors Company.
By: Logan Lawson
Registrar Of WWW.PilotCarRegistry.com
Copyright 2014 Logan Lawson. All Rights Reserved.