General Motors Company requested the participation of Pilot Car Registry during the Unveil of the all-new 2016 Camaro at Belle Isle in May of 2015. This participation included the display and use of N100001 during the festivities. This was arranged through the very capable hands of Scott Settlemeyer of General Motors. The company arranged for transport of N100001 and returned it in like fashion after the completion of the event. The sign that was provided and manufactured by them can still be seen in the current display of the car. During the event, a photo shoot with Mary Barra and Mark Reuss was documented by many national media organizations. In addition, photos of #1 and #10 taken in the weeks following their production in the summer of 1966 were used on the Jumbo-tron during the unveil presentation. In attendance representing Pilot Car Registry were Corey and Logan Lawson, Jamie Schwartz, and Phil and Vi Borris. A slide show documenting the event follows below.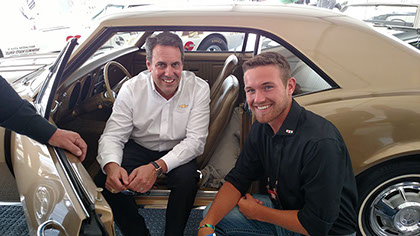 Mark Reuss -
Executive Vice President
General Motors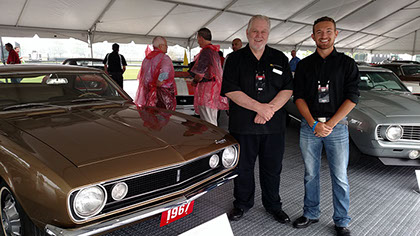 Greg Wallace -
Manager
GM Heritage Center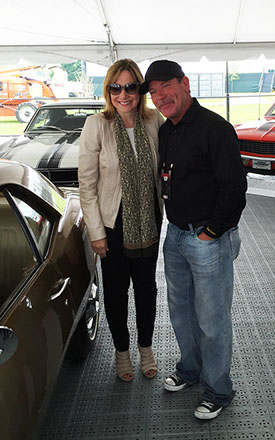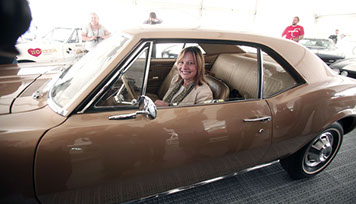 Mary Barra -
CEO
General Motors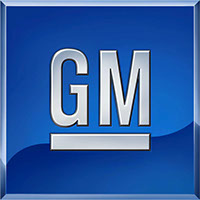 All of the Vehicles produced by the former General Motors Corporation at its long expunged Norwood, Ohio factory are all existing trademarks of the new General Motors Company. Any and all historical marks as used here are used for identification, description, illustrative, and educational purposes only. This site is not affiliated with General Motors Company.
By: Logan Lawson
Registrar Of WWW.PilotCarRegistry.com
Copyright 2014 Logan Lawson. All Rights Reserved.