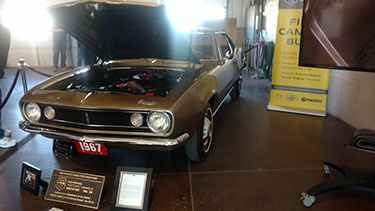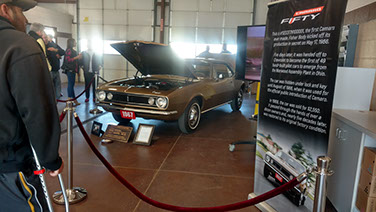 Team Pilot Car Registry at the
Conklin Cars Local Showcase
A month after the 2016 SEMA Show in Las Vegas, Pilot Car Registry was asked by the Conklin Brothers to host an event at our local Chevrolet Dealership in Hutchinson, Kansas. It was a wonderful event that FINALLY allowed our local friends to view the interactive display of Pilot Car Registry. Ironically, five years after the creation of Pilot Car Registry and hundreds of national media acknowledgments later.....Logan Lawson and Jamie Schwartz were recognized locally on KAKE 10 television and made the front page of our local paper. I guess its true that everything happens in Kansas very last......LOL. Additionally, the fine folks at Conklin Brothers awarded Logan a 1000.00 scholarship for his attendance at Cal Poly. A special thanks to our friends that made this happen.
All of the Vehicles produced by the former General Motors Corporation at its long expunged Norwood, Ohio factory are all existing trademarks of the new General Motors Company. Any and all historical marks as used here are used for identification, description, illustrative, and educational purposes only. This site is not affiliated with General Motors Company.
By: Logan Lawson
Registrar Of WWW.PilotCarRegistry.com
Copyright 2014 Logan Lawson. All Rights Reserved.