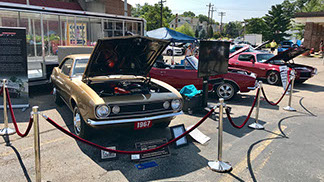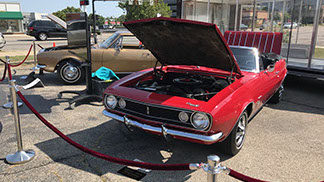 Team Pilot Car Registry at
The Norwood Factory Celebration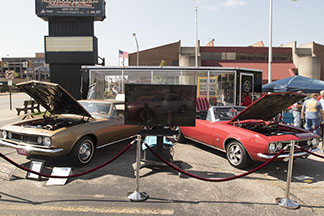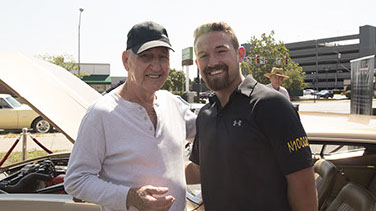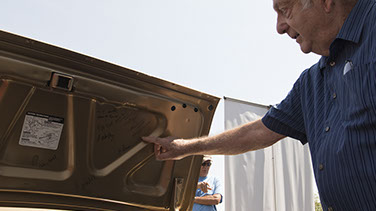 Logan Lawson With
The Norwood Factory Ambassadors
Pilot Car Registry was sponsored by 779 Productions and Drew Money to showcase our research and display at the Norwood Celebration on August 26, 2017. This show served to solemnly and respectively commemorate the closing of the Norwood Factory...where the majority of these cars were built. The show had an impressive turnout and included
Q and A sessions with factory employees, as well as, a walking tour of the remnants of the site since demolition.
Our display was met with incredible enthusiasm and it marked the first time that Pilot Car Registry displayed two Pilot Prototypes from this website together. We were accompanied by our old friends, Brent Miller and N100031...The Accessory Jacksonville Sales Convention Car. In addition to the overwhelming response of the turnout for our display, the display of Pilot Car Registry was showcased on two regionally televised news programs.
The orchestration of this show was also utilized to showcase the progress of the Norwood documentary that is currently underway with 779 Productions. This documentary will include the factory research of author, Phil Borris and the research of the Pilot Car Registry regarding the Pilot Prototypes.
In addition to the "Legends of Norwood" documentary, Pilot Car Registry is pleased to announce a joint collaboration of an additional documentary..."The Birth of the Electric" by Pilot Car Registry and Logan Lawson. This stand-alone project will fully document the activities of the General Motors Defense Laboratories and the Research Laboratories' electric vehicle program and their creation of the Lunar Rover in the 1960's. This project is scheduled for release in the summer of 2018 and will be utilized to commemorate the 50th anniversary of the Apollo Missions. Its truly an exciting time to be a Camaro enthusiast!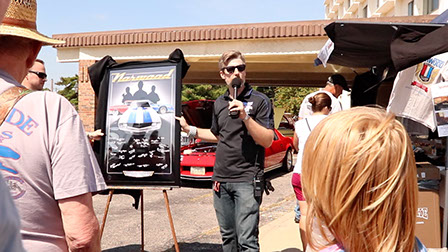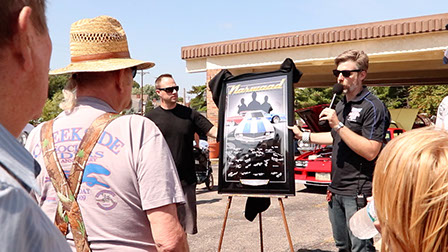 Drew Money
-Owner and Producer of 779 Productions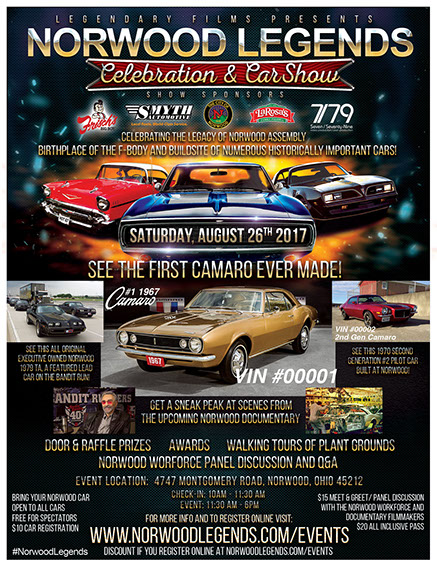 All of the Vehicles produced by the former General Motors Corporation at its long expunged Norwood, Ohio factory are all existing trademarks of the new General Motors Company. Any and all historical marks as used here are used for identification, description, illustrative, and educational purposes only. This site is not affiliated with General Motors Company.
By: Logan Lawson
Registrar Of WWW.PilotCarRegistry.com
Copyright 2014 Logan Lawson. All Rights Reserved.