SEMA 2016
Pilot Car Registry was honored to be asked to showcase its research and N100001 in the Chevrolet Booth at the 2016 SEMA Show. In addition to being on display the entire week, N100001 was used to open the SEMA Show by Chevrolet VIP, Jim Campbell during his grand entrance that can be viewed below. Pilot Car Registry worked closely with Lead Camaro Engineer, Al Oppenheiser, as well as, Todd Christianson, Director of Chevrolet Marketing. A special thanks should also be given to Shawn Finnigan for running a flawless week. This week marked the fifth time that Pilot Car Registry was invited and attended a General Motors Event to showcase the knowledge held within this website. With many famous people showing enormous interest, one person was notably absent. Our Founder, Logan Lawson was unable to attend because of college finals at Cal Poly. He was missed by many, but we understand that his voice will be heard again. The event was attended by Corey Lawson and Jamie Schwartz of Pilot Car Registry and a profound thank you was issued on live media for our participation by none other than Jim Campbell of General Motors. The highlight of the week was the exit processional parade through the grounds of the SEMA Show......if you have never been, it is a "Must" attend.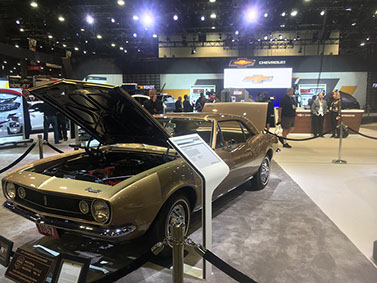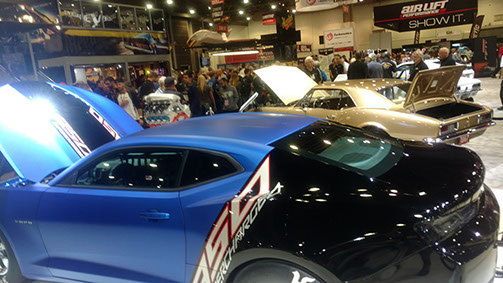 N100001 Showing at SEMA in Collaboration with General Motors


New Roads Magazine
Click The Image To Read
All of the Vehicles produced by the former General Motors Corporation at its long expunged Norwood, Ohio factory are all existing trademarks of the new General Motors Company. Any and all historical marks as used here are used for identification, description, illustrative, and educational purposes only. This site is not affiliated with General Motors Company.
By: Logan Lawson
Registrar Of WWW.PilotCarRegistry.com
Copyright 2014 Logan Lawson. All Rights Reserved.